Sliders Links
Use the links below to check out some other cool Sliders websites. If you'd like to add your link here, please link to us first then e-mail us.
---
this site is really cool. Be a computer technitian, be a Sliding Genius, or a gatesweeper, you choose.
The works, is all I can say!
Articles, pictures, summaries, mailing lists, webrings, quotes, links and more
lots of cool graphics, cast and characters, timer pictures, sounds, pictures, links, message board, overall pretty good site.
Fan Fiction,character poll, links, and some other non-ordinary stuff.
Character Bios and sounds some cool links and more.
A cool page, made well. Explains what every little box, every little switch on the timer actually does!
wow! Is really all I can say
This site is great. You can even Slide-online.
This site is great. Bios, links, wallpaper for your computer, rumours, synopses, funstuff, it's great
---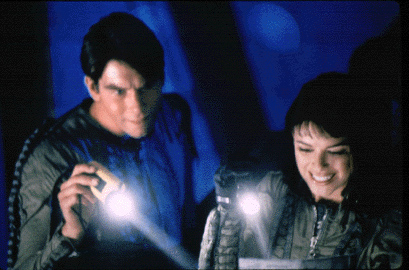 ---
The Sliders E-Mail Role Play is run by fans of the Science Fiction television show,
Sliders. No copyright infringements are intended. This is completely
non-profit and done so fans everywhere can have fun.